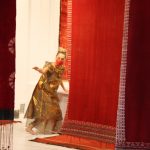 INSTALLATION – EXPO
An environment to see and to experience. Textiles from the Maghreb, dance videos by Pé Vermeersch and visual art of Coup-de-Foudre (Goedel Vermandere & Jan Arickx), Christophe Denys, Saskja Snauwaert, Linda Vinck, Nathalie Vanheule, Tamara Van San, Bart Vandevijvere, Pé Vermeersch, in a soundscape of Peter Clasen. BIO ARTISTS
From 19th of September until 10th of October 2021 – Thursday, Saturday and Sunday: 2 till 6 PM, Friday nocturne: 6 till 9 PM. Free. Reservation recommended.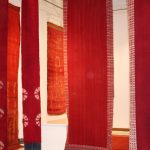 GUIDED TOURS
Guided tours by Paul Vandenbroeck on this art of weaving. Choreographer Pé Vermeersch explains the relationship between body dance and tapestry. On 26th of September and 3rd of October from 2 till 4 PM.
10€ /person. Direct registration via info@radicalhearts.be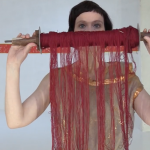 VERNISSAGE
On 18th of September at 7 PM, with an introduction by Mr. Axel Ronse, Alderman of Culture, City of Kortrijk, and Mrs. Mélanie Coisne, director of the museum for textile arts TAMAT, Tournai.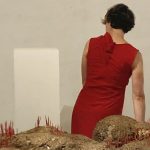 FINISSAGE
On 10th of October from 3pm till 5pm, withLIVE PERFORMANCES, Mira Walschot, Noelia Abenza Barcelò
Free contribution. Reservation recommended on info@radicalhearts.be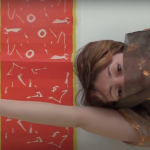 ONLINE VIDEOS
ADEMROOD ONLINE VIDEOS (Part I and Part II) are still available on the webpage until the 10th of October.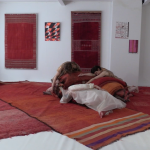 PRESS